Robin Marcus (Member)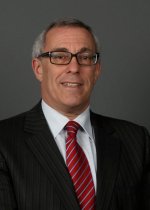 Born in Westcliff on Sea, I attended Chalkwell Junior School and Belfairs High School. Belfairs set me up for a successful career as a solicitor practising locally for 25 years. In addition to my work as a lawyer I developed an internet marketing business employing people from the local community and beyond.
I currently work as a Consultant to schools helping them convert to an academy. I have sat on a number of Interim Executive Boards working with schools in need of improvement.
In my free time I support Southend United and volunteer at Tate Modern. I also work with a charity helping people in court who do not have legal representation. I live in Chalkwell and have two grown up sons.