Chris Hatton (Member)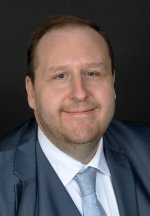 Chris has been a member and director of Legra Academy Trust since its launch. He formerly served as a governor at Belfairs Academy.
He is a journalist and newspaper editor, overseeing a portfolio of titles including the Echo, the daily paper for south Essex. He also oversees training of journalists. Chris serves as a trustee of Southend Hospital Charitable Foundation, a director of Cory Environmental Trust in Southend and an independent observer at Southend Business Improvement District.
He takes great pride in the academies which form part of Legra Academy Trust and is committed to working with the CEO to ensure every child gets the best start in life.